Order management can be one of those critical operations that could turn hectic and stressful despite your best attempts to keep it all on track.
From the moment your delivery van drives into your plant, what follows is a blur of numbers, staff, and stress, until somehow, all the pieces fall together, and a dispatch of clean linen is ready to go.
Coordinating between different floor staff, making sure that linen is hygienically clean, correctly packed, and sorted for delivery at an acceptable rate while assuring customers that their order is en route, is a stressful endeavour.
But what if it could be different?
What if there was a way you could optimise your laundry order management procedures to ensure everything runs like clockwork?
What if your customers placed and managed their own orders and could see when they are packed and dispatched.
The good news is that you can make it happen. You can turn your laundry order management practices into an efficient, timely process without making it stressful for you.
All you need is the right solution that makes operational oversight a timely, more efficient process.
This is what Bundle Connect can do for you!
Bundle Connect is a cloud-based laundry management system that can ease administrative management and bring transparency to your operations, making management less stressful.
Resolve your laundry management issues with Bundle Connect
Bundle Connect removes the complexity from commercial laundry management to make it less stressful and more cost-efficient.
Usually, when an order comes through, you have to jump through different windows to know which order is ready for dispatch and which isn't, making it a rather stressful operation.
Bundle Connect aims to make the process easier by bringing all your order-related data to one platform, making management a less stressful procedure.
Keeping order management simple and efficient
Orders in Bundle Connect are separated onto lists to visualise order progress.
The orders section consists of several filters that allow users to administer the entire management process from the beginning (Pending Order) to finish (Dispatched Order).
The Pending Order tab features several different filters to help optimise laundry order management: customers, delivery route, business category, region, and date range selection. Using category filters, you will have an easier time ascertaining the status of an order and the priorities for packing.
You don't need to waste time trying to figure out if a customer order is ready or not as it will be easy to track which customer orders are still a work in progress and which orders are ready for delivery.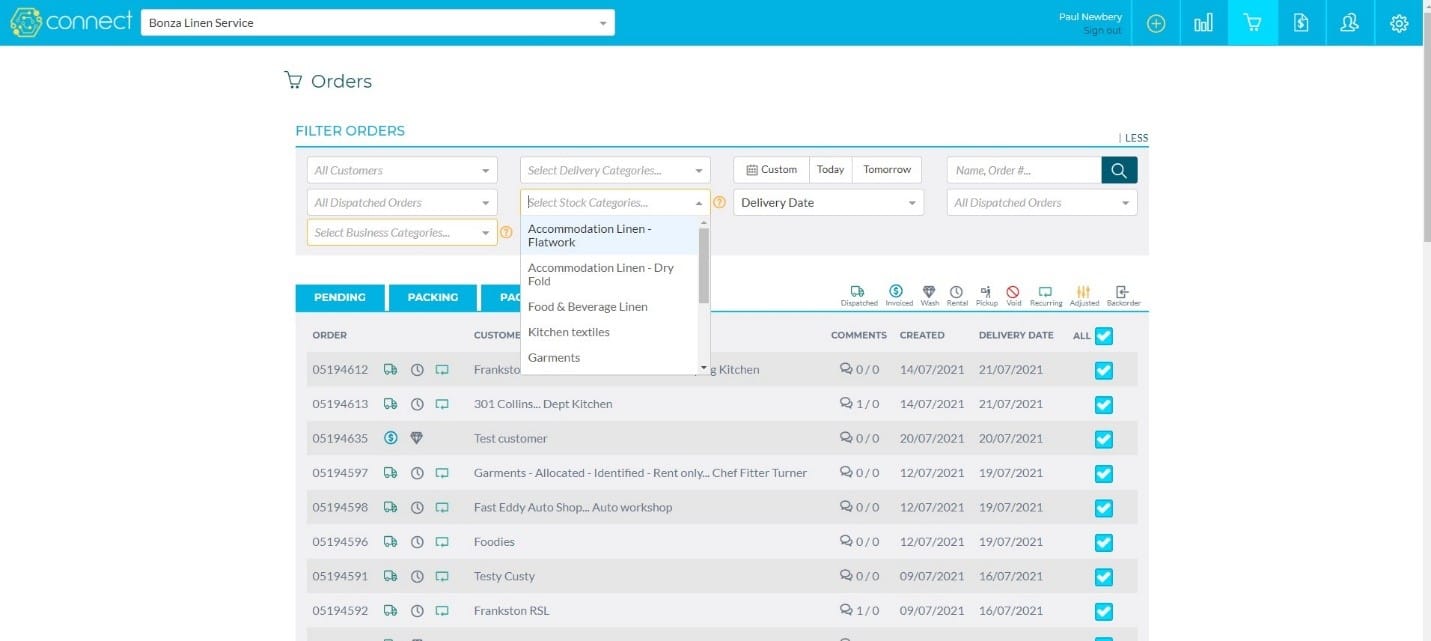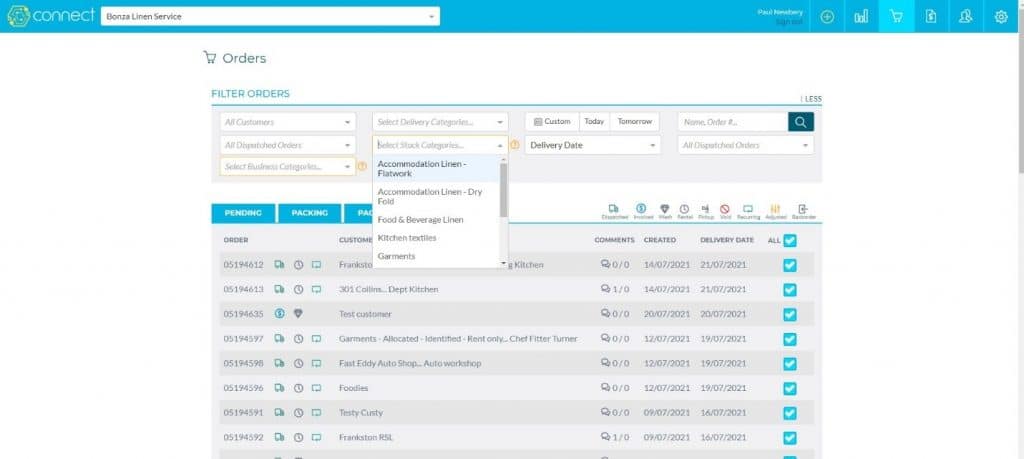 Create detailed reports without too much trouble
Managing a laundry can be tough because you rarely have the information you need to make calculated decisions. The Bundle Connect management system aims to make it easier for you to make those calls by providing all the information you need when managing orders.
Bundle Connect devises succinct reports that provide you with all the information you need to make accurate calls. Each order tab delivers a 'Demand Report' that allows you to take stock of several orders at once, making it easier to view upcoming stock requirements of the day's orders or reconcile dispatched orders, which helps when you make informed decisions.
Using the reporting capabilities of the Bundle Connect system, you can get a complete perspective on laundry operations, making it easier to gauge the state of laundry operations.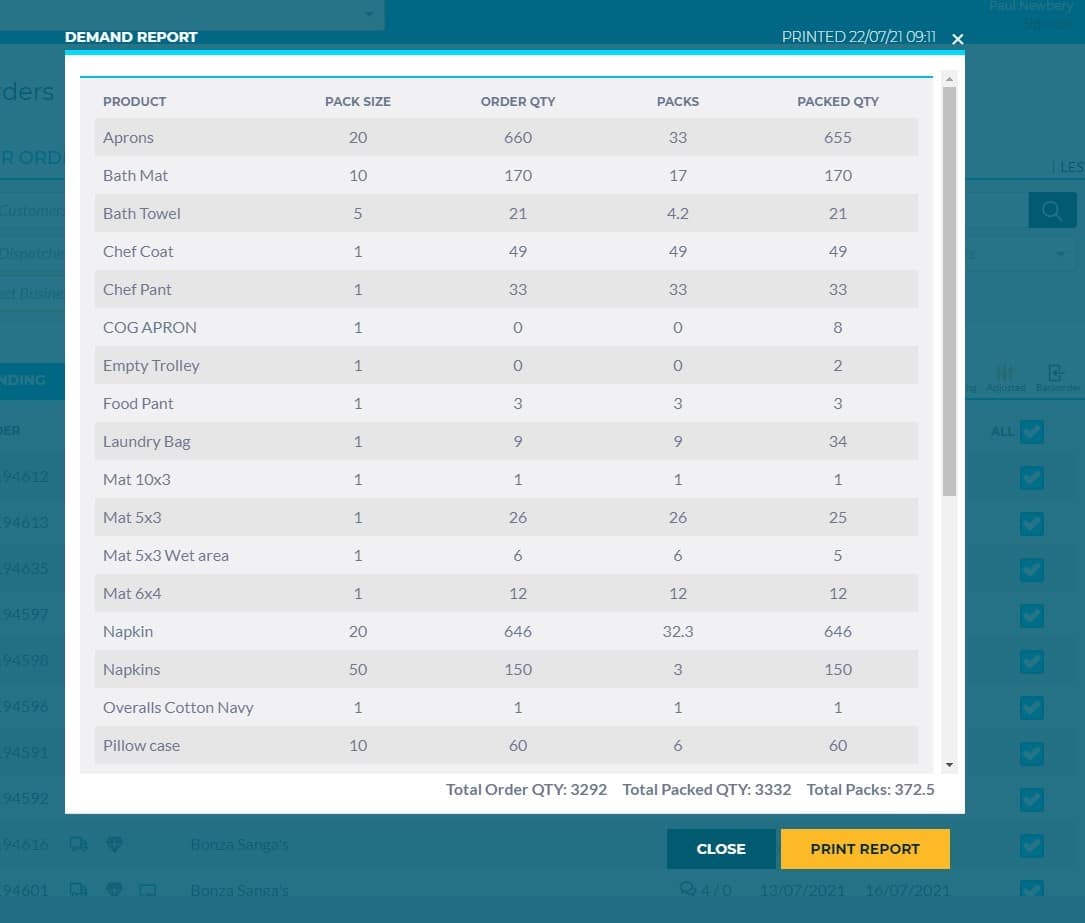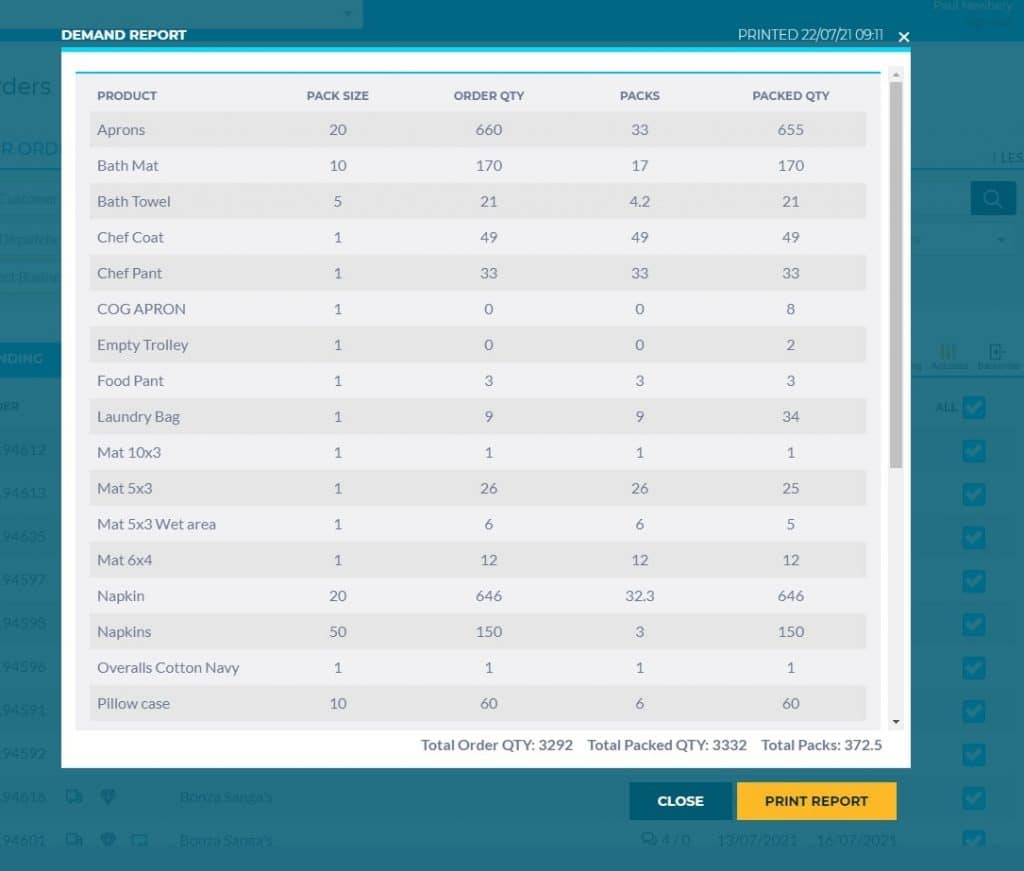 Optimise your laundry order management process
Bundle Connect can help you optimise your laundry management process by bringing more transparency and improving oversight into your operations. By creating a more transparent management process, you will have an easier time understanding the rate at which orders are processed to help streamline laundry management processes and make it a more efficient, stress-free operation.
Ready to take the next big step to improve laundry order management processes? Take a look at what Bundle Connect can do!